We believe in people and talent
as the basis for success
Learn in a collaborative environment combined with high technical expertise.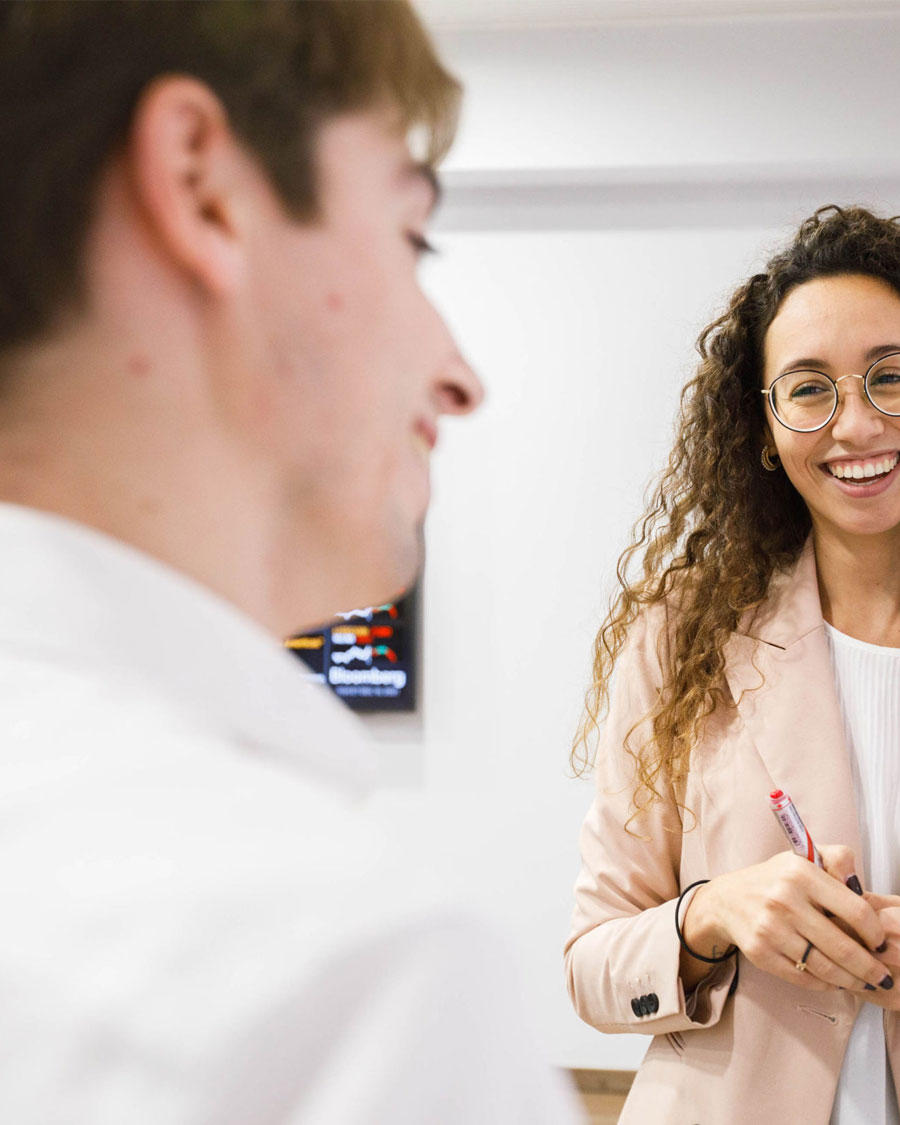 People First
We believe in people and
talent as the basis for success.
Continuous training
Professional and
personal development.
Collaborative environment
Learn and participate within
a highly qualified team.
High-flying projects, we seek excellence.
INTERNSHIP PROGRAM
The first step to a great career
We offer internship programs where you can work alongside top professionals, continue your training and take your first step in consulting.
CAREER PLAN
Experience
counts
If you think the time has come to accept challenges and projects, we have them. Maybe today is the day we start talking.

Julian Garcia
International Area | Consultant
Since I joined the firm I have felt a warm welcome from all the members that make up this company. Having the opportunity to be part of an immensely enriching and exponentially growing project is for me a unique opportunity to learn and develop as a professional, while at the same time allowing me to combine my work life with my strictly personal life.

Marina Vanrell
Corporate and Family Business Area | Senior Consultant
At Joan Cerdà the working environment is very good. Internal training is continuous and it is one of the company's strong points, having a well-trained team where growth at work level is assured. Internal training courses are held weekly. Teamwork and camaraderie are encouraged. In the office you enjoy working and learning day by day.

Julio Velasco
International Area | Senior Consultant
It is a very organized and professional office whose idiosyncrasy and human team inspires me to give my best every day, helping me in my personal and professional growth. A place that is committed to continuous training as a fundamental part of the development of the firm itself, where teamwork is key. In short, Joan Cerdà is synonymous with professional career.

Ángel Carbonell
Area of Tax Studies and Procedures | Senior Consultant
The excellence in tax advice both nationally and internationally, guaranteed by the high qualification of its staff and its continuous training, make our firm the ideal ecosystem for those new generations who wish to start a professional career with solid and consolidated tax fundamentals.

Caterina Martorell
Legal Advisor | Junior Consultant
The training and growth opportunities have not stopped since my arrival. The familiar and professional atmosphere and the flexibility in the day to day, make me very happy to be part of this firm. I believe that any young person who wants to learn and grow professionally in the economic and legal field will find the best school here.
We will be happy to
answer your queries.